October 2012
Missouri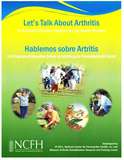 Bilingual Arthritis teaching tools can be purchased from the Missouri AgrAbility Project. For $80.00, you can purchase the complete Bilingual Arthritis Teaching Tools for Migrant and Seasonal Farmworkers. For more information contact Sandy Zaring at 800.995.8503 or via email at ZaringSJ@missouri.edu. Information about the arthritis teaching tools, which consist of curriculum and flip chart, is found at agrability.missouri.edu/Resources/ArthritisTalk.pdf.
---
Willard Downs and Karen Funkenbusch continue to use Adobe Connect web conferencing to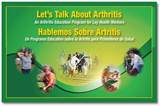 stay connected to campus-based agricultural systems management and statewide regional extension faculty across the state. Karen and Willard provide monthly AgrAbility, Farm Safety and Health, and Gardens for Every Body updates.
---
MU Regional AgrAbility staff members have been actively involved with presenting AgrAbility, free health screenings, and farm safety sessions at several field days across the state of Missouri. pharmacy students from the UMKC School of Pharmacy set up five different tables of information for participants. In total, 13 American Pharmacist Association-Academy of Student Pharmacists (APhA-ASP) and two faculty supervisors screened and educated farmers and ranchers about high blood pressure, blood sugar, immunizations, heartburn awareness, prescription drug abuse, and world hunger. Participants with very high blood sugar and blood pressure levels were identified and referred to see their primary care provider for follow-up as well as educated about alarm symptoms and when to seek urgent care. This has been a great cooperative partnership for participants, pharmacy students, UMKC School of Pharmacy, and the MO AgrAbility Program to serve the health care needs of rural Missourians.
---
Paul Leverenz, vice-president of FARM & Vocational Services, Easter Seals Wisconsin and Manuel Lugo, retired deputy administrator for Wisconsin's Division of Vocational Rehabilitation, have been working with Chris Clause, assistant director of staff development, MO Vocational Rehabilitation and Willard Downs, co-director, MO AgrAbility Project to set up a vocational rehabilitation workshop in Missouri to improve employment outcomes for agricultural workers with disabilities. The purpose of the upcoming Agricultural Assistive Technology Training (AATT) workshop is train Missouri Vocational Rehabilitation staff to consider agriculture as a viable employment option for farmers and ranchers with disabilities. This joint VR and AgrAbility training will enhance cultural competencies and preparedness in rehabilitating agricultural clients.
---
Jackie Allenbrand, MERIL AgrAbility outreach specialist, reported the following AgrAbility activities:
Participated on the planning committee to bring Dr. Therese Willkomm to Missouri for an Assistive Technology Workshop. Seventy participants attended this workshop.
Presented a learning station to 250 FFA students at the Graves Chapple FFA Field Day near Rock Port, MO. There were 10 learning stations with 25 FFA members in each group. Allenbrand discussed the purpose of AgrAbility and showed assistive devices that can be made from everyday items, challenging students to come up with their own ideas and submit them to AgrAbility staff at a later date.
Attended MERIL networking luncheon and there were 80 in attendance. Spoke to different service organizational staff about AgrAbility services and clients served.
Attended two MERIL team meetings. Also attended service coordinator meetings on Thursday mornings to share with other coordinators and staff on recent AgrAbility activities as well as listen to other staff activities.
---
University of Missouri AgrAbility staff members on- and off-campus participated in the following AgrAbility related activities:
Facilitated four new collaborative partnership informational training sessions in Jefferson City, St. Louis, Columbia, and Springfield. Collaborative resource materials for farmers and ranchers with disabilities were cooperatively developed or redesigned and are being disseminated currently.
Participated in the Missouri Arthritis Advisory Board Meeting to learn about current happenings of the CDC Missouri Arthritis Program and provide AgrAbility updates. AgrAbility staff also assisted with providing input on key action items to help the CDC Missouri Arthritis Program with their new "FIVE YEARS" of CDC funding to reduce the burden of arthritis and other chronic conditions in Missouri, including those living in rural agricultural communities, through self-management education.
Assisted with back to school health and safety fair for rural children and their parents. Howard county participants, especially school aged children, had a chance to learn about health concerns, back to school safety tips, good eating habits, and exercise at the IPHARM Health and Safety Fair. Thirty-five educational learning stations with more than 45 health, safety, fitness, and nutrition experts were on hand to answer questions, do a variety of health tests, and offer interactive hands-on educational, safety, fun, and healthy activities. Free language screening, vision, and hearing tests were also provided.
Presented MO AgrAbility Gardens for Every Body to Lake of the Ozark Master Gardeners in Camdenton, MO. Seventy-seven master gardeners learned about services provided by the MO AgrAbility Project, How to Garden in Unusual Places, Rural Resources, and Future Programs.
Submitted by Karen Funkenbusch