April 2014
Minnesota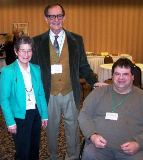 The Minnesota AgrAbility Project held its annual Fence Line Conference on March 16-17 in St. Cloud, Minnesota. The event was attended by former, current, and new AgrAbility participants, along with other individuals interested in the Minnesota AgrAbility Project.
The annual event included numerous informational sessions on farm-related issues, including Secondary Injury Prevention, Taking Care of the Caregiver, How to Use the AgrAbility Toolbox on the NAP Website,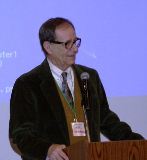 Farm Rescue, Vocational Rehabilitation and AgrAbility, and a presentation on Preserving the Family Farm: The Legal Issues.
The conference was opened with a video message from Minnesota Senator Amy Klobuchar, welcoming the participants to the conference, emphasizing the importance of AgrAbility and its effect on farmers with disabilities.
The keynote speaker for the conference was the Minnesota Commissioner of Agriculture, Dave Frederickson. His message addressed the state of agriculture in Minnesota.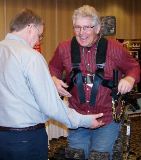 One of the highlights of the conference was the presentation of "The Minnesota AgrAbility Outstanding Volunteer Award" to a long time friend and participant of AgrAbility, David Glamm. David's willingness to help with outreach and mentoring of farmers with disabilities is greatly appreciated. Thank you, David!
The conference also afforded participants time to network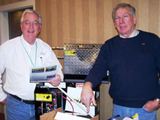 with one another, discuss the challenges of farming with a disability, and the effects on the entire family. The natural peer mentoring that takes place during this time was priceless. The participants also had the opportunity to talk with vendors about new products and try some.
Submitted by Dan Stores