August 2017
Texas
Texas AgrAbility has been gearing up for several workshops, field days, and events in August.
Texas AgrAbility will host an ag workshop and farm tour on August 4th and 5th. The farm tour will be hosted at Bonton Farms, an urban agriculture operation situated in a food desert in the heart of Dallas. The workshop will be the following day at the Cotton Bowl Center in Dallas.
---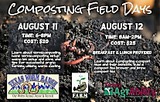 The Battleground to Breaking Ground Project will also host two composting field days on August 11 and 12 at the Texas Worm Ranch in Dallas. For the vermicomposting field day on August 11, participants will learn about vermicomposting, home vermicomposting set up, worm bin set up, care and tips for successful organic farming utilizing worm castings. For the composting field day on August 12, participants will learn about composting and compost teas. They will also build a compost tea brewer, and brew compost tea.
---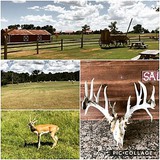 Staff members Erin Kimbrough and Makenzie McLaurin toured the 7-D Ranch in Navasota, Texas. The 7-D Ranch is a wildlife and cattle operation that has recently added agri-tourism to their portfolio. The ranch is 1700 acres, with 400 acres in high fenced conservation. They run over 300 breeding cows and operate their event venue and agri-tourism operation on around 100 acres. By diversifying their operation, they are able to maximize their profits each season of the year. When one production season is slowing, another is at its peak.
---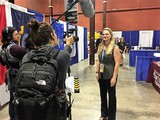 Erin Kimbrough, program coordinator, was featured on the Earth Day Texas highlights video, sharing about the Texas AgrAbility Project. Earth Day Texas is the single largest Earth Day gathering in the world. Having Texas AgrAbility featured on the promotion for the event was an honor. To view the video, click here.
Submitted by Makenzie McLaurin