October 2017
Minnesota
Minnesota AgrAbility staff had a very busy couple of days at the 2017 Minnesota Farmfest in Redwood Falls, MN. Volunteers and staff received 100 inquiries regarding the ROPS program and options available under the Minnesota program. The MN Department of Agriculture contacted individuals on the waiting list and new applicants and has already distributed the new ROPS money from the 2017 legislative session. The funds are close to depletion only two months into the new state calendar year.
---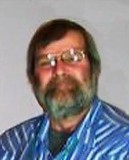 David Glamm, one of the MN AgrAbility peer mentors, participated in the farm safety program, "Protecting You, Your Family, Your Employees, and Your Bottom Line." Dave discussed the importance of working smart and safe on the farm. MN AgrAbility staff was also able to meet and discuss the Farm Bill with Representative Colin Peterson and extended an invitation to join MAP for the 25th Annual Fenceline Conference in 2018.
---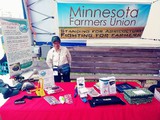 EquipALife has been actively involved in the Minnesota Farm Bill Advisory Committee and is the only non-profit organization to be invited to participate. They are actively participating in the state and national ROPS initiatives and the creating of a new MN Farm Bill focusing on ensuring safety, awareness of changes in technology, and increasing product for trade. These are important results as EquipALife and Vocational Rehabilitation work to educate production agriculture workers on recent trends in the industry.
Meanwhile, EquipALife personnel are gearing up for the 2018 Fenceline training workshop. They would like to expand their audience this year to include youth, students of higher education and more members of the agriculture community.
Submitted by Wendy Arneson