March 2019
North Carolina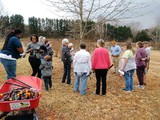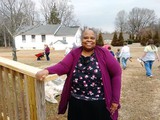 North Carolina Cooperative Extension Caswell County Center partnered with Legacy Acres blueberry farm (NC AgrAbility client) to deliver an educational blueberry pruning workshop in Pelham, NC, on February 6, 2019. This year, SARE provided funding for refreshments and ergonomic tools and gloves for the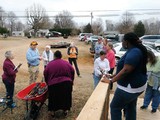 event. NC AgrAbility, FSA, Piedmont Community College, and other civic organizations and farmers joined the event. The workshop covered all aspects of dormant pruning of blueberry bushes and other similar woody plants. The workshop included a "hands-on" portion where participants were taught how to prune an established dormant bush. About 40 people attended the workshop.
---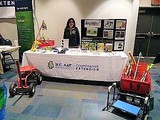 NC AgrAbility participated as an exhibitor at the 2019 Agritunity Conference and Trade Show in Statesville, NC, on February 9, 2019. The event was a joint effort of Rowan, Iredell, Alexander, Caldwell, and Catawba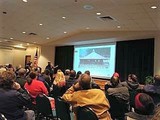 Counties. Around 150 farmers, ranchers and service providers from NC and VA attended the event. The event had great keynote speakers and educational presentations about new business, animal production, organic production, soils, marketing, and more. A great opportunity for networking and learning.
---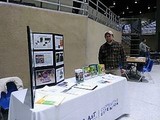 On February 13, 2019, NC AgrAbility participated as an exhibitor at the Small Farm AgriShop Series and Academy in Caswell County. This educational event is designed for farmers and ranchers who want to improve their knowledge in marketing, income diversification, and production. About 20 attendees had the opportunity to learn about NC AgrAbility and take informational materials.
---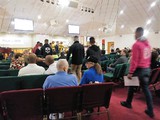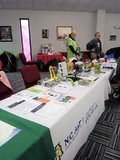 NC AgrAbility participated as one of the 54 service providers at the 5th Annual Craven County Veteran Stand-Down on February 22, 2019, in New Bern, NC. This event provided information about resources available to veterans in NC. At the event, 85 men, 22 women, 4 active duty, and 15 family members or caregivers of veterans attended and had the opportunity to learn about AgrAbility at the booth and via a short presentation.
---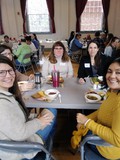 NC AgrAbility participated at the Southeastern Social Care Farming on February 23 in Durham, NC. Social Care Farming is the therapeutic use of farming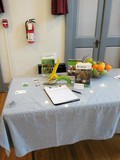 practices. This event was focusing on identifying the community partners and support systems that promote positive growth and outcomes; it challenges the ways in which we typically practice farming and deliver social support. At this years' summit, presenters offered tools, resources, and an opportunity to engage in meaningful conversations with those who are currently practicing several different models of SCF in the field locally and around the country. Around 60 participants attended the event.
Submitted by Beatriz (Betty) Rodriguez