April 2019
Georgia
Georgia AgrAbility attended the Social Role Valorization workshop that was hosted by the Georgia Advocacy Office March 7. This workshop emphasizes the fact that our lives are greatly impacted by the valued social roles that help us access the good things in life. This interactive workshop helped participants understand the devaluation that people with disabilities live with and the impact that valued social roles can have in our lives.
---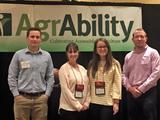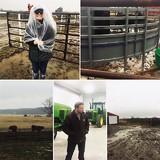 Staff members attended the National AgrAbility Training Workshop (NTW) held in Lincoln, Nebraska, March 25-28. The NTW allowed staff members to further their knowledge about assistive technology and specific issues relating to disabilities in agriculture. Through networking and educational sessions, staff can continue to learn best practices as they serve AgrAbility clients.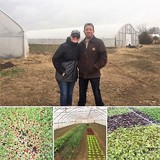 Points of interest were the farm tours where staff saw how Nebraska AgrAbility has helped clients at both Aaron Bock Farms and Robinnette Farms, as well as the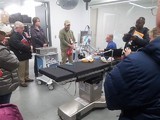 Nebraska Innovation Campus. Staff also enjoyed networking with other state projects. As keynote speaker Carey Portell stated, "Your Choices Matter." The choices made as a state project today affect the farmers/clients tomorrow.
Submitted by Rebecca Brightwell