April 2019
Pennsylvania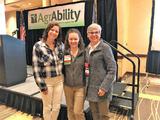 2019 NTW - Nebraska Strong!
THANK YOU, NEBRASKANS! The Pennsylvanians felt a warm welcome at the 2019 NTW hosted by Nebraska AgrAbility. Despite recent weather events causing trouble for the ag sector and many others in the state, the conference and affiliated events were well-enjoyed and appreciated by the attendees. The camaraderie, hospitality, and collegiality has energized the AgrAbility PA staff. Many thanks to NAP, the planning committee, and all partners involved for a great week!
---
AgrAbility PA Project Assistant Abbie Spackman hosted an unconferencing session "Worksite Assessment Collaboration." This session was packed full of ideas and networking! A list was created with the contact information of the staff currently providing assessments. If anyone provides assessments but was unable to attend this session, please contact Abbie at aes5450@psu.edu to be added to the list. Attendees should have received a copy of the list.
---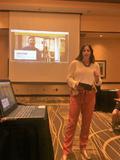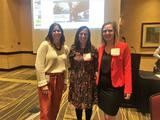 AgrAbility PA staffer Kendra Martin co-presented two sessions on the topics of marketing and outreach: "Here's The Story...of a Lovely Farmer" and "Marketing for Non-Marketers". Many thanks to Kelly Gagnon with AgrAbility Illinois/Grit HQ, Sarah Lake with Emspace, and Paul Jones with NAP, for working collaboratively on these presentations.
---
AgrAbility PA Advisory Board member and CEO of Pennsylvania Assistive Technology Foundation (PATF) Susan Tachau and AgrAbility Project Assistant Abbie Spackman presented "Money Talk$: Financial Education for Farmers and Ranchers". Learn more about PATF's funding solutions for independence by clicking here.
NTW presentations can be viewed by clicking here.
---
AgrAbility PA staffer Kendra Martin presented to more than 125 ag educators and teachers at an annual Pennsylvania FFA legislative day in Harrisburg. The presentation included information, services, and resources available from AgrAbility, and a highlight about the annual AgrAbility PA Contest for PA FFA students that is open through May 31, 2019.
---
AgrAbility PA provided an educational training session for the members of the Rockwood Young Farmers Group. Attendees learned about back safety and health, injury prevention, pain management, and assistive technology devices. The event also included hands-on activities and demonstrations.
Submitted by Abbie Spackman