October 2014
National AgrAbility Project News
Join NAP parter Farmer Veteran Coalition for the first-ever National Farmer Veteran Stakeholders Conference, November 14-15, in Des Moines, Iowa. More
Save the date for an AgrAbility webinar on arthritis pain management: November 18 at 3:00 EST.
Check out the sessions already scheduled for the 2014 AgrAbility Virtual National Training Workshop, December 2-4. More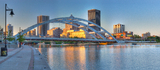 Plans are under way for the 2015 National Training Workshop! Watch for updates soon. More
Forty-one attendees from ten states participated in the AgrAbility Regional Training Workshop in Fort Collins, CO. More
The AgrAbility webinar "Cultural Competency Overview" is archived at www.agrability.org/Online-Training/archived
The National AgrAbility Project joined Ohio AgrAbility at the Ohio Farm Science Review September 16-18 in London, Ohio. More
The AgrAbility all-staff call/web meeting recording from October 7 is archived at http://agrability.org/Extranet/resources.cfm.
Click here for the schedule of upcoming Community of Interest and Standing Committee call information.
State and Regional AgrAbility Project News
California
CalAgrAbility is kicking off the fall with several local and statewide safety events like the 13th Annual "Tools For Living" Fair (AT Expo) in Auburn, CA. More
CalAgrAbility collaborated with Voc Rehab to assist a farmer with MS. Staff helped her learn about and test out techniques and devices that did increase her mobility and quality of life at home and at work. She has been using a cooling vest that has enabled her to work at the farm safely
CalAgrAbility is featured in UC Agricultural and Natural Resources' (ANR) commemoration of National Hispanic Heritage Month, which runs from Sept 15-Oct 15.
For National Farm Safety Week, staff published bilingual PSAs and, along with our partners, participated in daily AgriSafe webinars. More
CalAg attended the 14th "Celebration on Central" in Lodi, CA. More
CalAgrAbility's partner, the Sacramento Ergonomics Round Table, has scheduled upcoming bi-monthly meetings in Sacramento, CA. More
Follow CalAg at https://twitter.com/calagrability
Colorado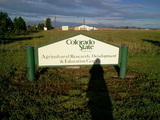 The AgrAbility Regional Training Workshop in Ft. Collins Colorado on September 29 and October 1st was a great success. More
The Colorado AgrAbility project has an employment opportunity for a "Rural Rehabilitation Specialist". If you or someone you know might be interested in joining the Colorado AgrAbility Team and living in the great state of Colorado please contact Candy Leathers at 720-539-4435.
Indiana
Linda Tarr has been giving presentations to disabled veterans groups in the community. She also helped Hoosier Uplands Area 15 Agency on Aging with their Senior Games. She is preparing for several upcoming conferences like the Ohio Valley Garden, National FFA, and Indiana Farm Bureau conventions.
Maine
Maine AgrAbility staff and a local AgrAbility farmer presented a workshop at Maine Natural Resources Conservation Service's (NRCS) all-employee meeting this month in Carabassett Valley. More
Maine AgrAbility was one of over 30 exhibitors at the annual Agriculture Education Day at the Farmington Fair, talking with over 1,000 students, teachers, and parents attending from schools in a five-county area. More
Maine AgrAbility staff and advisory council members participated with a table and workshop at the three-day Common Ground Country Fair in Unity. More
A similar workshop, "Gardening and Aging: strategies and tools to help reduce pain", was presented to the Bath Garden Club.
Missouri
On September 3rd, four Missouri AgrAbility staff members participated in The Army OneSource Resource Center free web event on "Key Components of Building Community Networks to Support Our Military." More
Maureen Cunningham, director, Brain Injury Association of Missouri, and nonprofit disability partner to the Missouri AgrAbility Project, showcased and disseminated information about services offered by the Missouri AgrAbility Program at the 2014 Annual Kansas City Mental Health Summit. More
AgrAbility staff members Maureen Cunningham Jon Sabala, veteran services director, Department of Mental Health, and Karen Funkenbusch, director, Missouri AgrAbility Project, participated in the monthly MOBHA Alliance teleconference. More
Staff members from the Lincoln University Cooperative Extension's Innovative Small Farmers Outreach Program (ISFOP) continue to provide invaluable services to AgrAbility clients. More
Matthew Reed,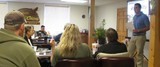 MU graduate assistant and consultant to the Missouri AgrAbility Project, presented an AgrAbility program at the Veteran to Farmers program on Saturday, September 11th. More
Joseph Brajdich, Missouri AgrAbility intern, and Jim Brinkmann, district supervisor, Rehabilitation Services for the Blind (RSB), presented to the blind merchants group about the different services to aid individuals who are self-employed and who are blind. More
North Carolina
The Arthritis Foundation – Mid-Atlantic Region, in partnership with the NC AgrAbility Partnership and North Carolina Agromedicine Institute, sponsored the Let's Talk About Arthritis – Hablemos Sobre Artritis workshop on October 7th and 8th, 2014 in Kannapolis, North Carolina. Guest presenter was Karen Funkenbusch, Missouri AgrAbility.
NC AgrAbility Project Coordinator Michele Proctor along with Robin Tutor-Marcom of the NC Agromedicine Institute presented introductory information and a resource booth about NC AgrAbility at the August 11, 2014 StrikeForce Meeting in Rockingham, NC. More
Michele Proctor presented the NC AgrAbility "Work Smarter, Not Harder" interactive training session on AgrAbility, ergonomics, best work practices and assistive devices for farming and gardening to the Moore County Master Gardeners meeting on August 23 in Carthage, NC.
NC AgrAbility took the front page of the NC Agromedicine Institute Summer 2014 newsletter, featuring guest contributor and NC AgrAbility farmer Pam Martin. More
NC AgrAbility was again chosen by the NC State College of Agriculture and Life Sciences to be the feature attraction in the NC Department of Agriculture exhibit "Agriculture Today." More
NC AgrAbility will have a booth at the NCATP/NCRA GREAT Conference in Greenville, NC, October 22-24. More
Nebraska
Rae Zabokrtsky, an occupational therapy graduate student from Creighton University in Omaha, began her semester rotation with the NE AgrAbility project in mid-August. More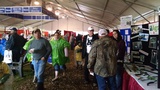 Husker Harvest Days - what a week!!! More
The NE AgrAbility team met and discussed recent funding changes. The Easter Seals Nebraska manager discussed the agreement reached with NE Voc Rehab and the NE Commission on the Blind to fund assessments for AgrAbility clients.
Rae Zabokrtsky taught youngsters ways they can start now to prevent back pain and injury as they grow older. More
The "Temporary Equipment Program" continues to provide needed items to farmers and ranchers on a short-term basis, either because they have a temporary disability or a delay in acquiring permanent assistive technology. More
Ohio
Ohio AgrAbility Program staff, along with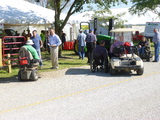 NAP staff Kylie Hendress and Cindy Chastain, participated in the 2014 Farm Science Review, September 16-18. More
OAP participated in Miami County Farm Bureau's "Movie on the Farm Night" on Saturday September 20. More
Tennessee
Tennessee AgrAbility Ag RUN Ability 5K Glo Run/1 mile Fun Run is set for November 1, 2014, on the campus of the University of Tennessee at Martin. More
Utah
AgrAbility of Utah participated in an Assistive Technology Fair at Salt Lake Community College (SLCC) on September 16. The fair was one of several events sponsored by SLCC's Disability Resource Center in recognition of Disability Awareness Week and featured a variety of assistive technology providers from around the state.

Vermont
A success story from Vermont AgrAbility was recently featured on the home page of Vermont Extension's website. More
Wisconsin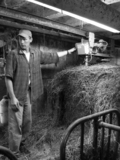 Wisconsin AgrAbility's fall Neighbor-to-Neighbor meeting was held Thursday, September 25, at Gary Stankowski's farm in Mosinee, Wisconsin. More
AgrAbility of Wisconsin attended the Indian Summer Festival, held at the Summerfest grounds in Milwaukee, Wisconsin, September 5-7. More
Staff Changes
Wisconsin
AgrAbility of Wisconsin partners on the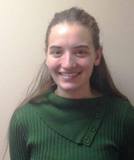 Easter Seals FARM Team recently welcomed a new rural rehabilitation specialist, Ami Cooper. Ami served as an Americorps member with the FARM team a few years ago, and has stayed involved with the program up through her recent graduation from the University of Wisconsin- River Falls. She holds a degree in agricultural business and a minor in dairy science. Ami grew up on a registered Holstein dairy farm near DeForest, Wisconsin.
It is exciting for the AgrAbility and Easter Seals team to be growing like this, allowing the accommodation of more farmers each year. The rural rehabilitation specialist role, for which Ami is currently training, allows her to make visits to farms throughout Wisconsin to make recommendations for farm equipment and various assistive technologies. Welcome, Ami!
AgrAbility in the News
Click here for news stories featuring AgrAbility projects.
Nebraska AgrAbility helps farmers and ranchers find hope despite disabilities
Veterans interested in farming can get help
Ohio AgrAbility Program improving quality of life on the farm
Veterans can learn about farming at Sat. meeting
Vinckel Trust contributes to Illinois AgrAbility program
Veterans interested in farming can get help from MU Extension
AgrAbility creates position of veterans outreach coordinator
Topic: Moral Injury - Back in the Saddle: AgrAbility program helps horse trainer begin ride of his life
Change farming behaviors to reduce risk of arthritis
'It's a long-term thing': Bethel farmer with brain injury continues working with help from Missouri program
Becoming a Helmet Advocate
Other News
Click here for other news of interest to AgrAbility staff members.
American Farmers Are Growing Old, With Spiraling Costs Keeping Out Young
Windrush Farm celebrates 50 years of four-legged love
Veterans are beating swords into plowshares on the farm
Upcoming Events
Click here for professional development events related to AgrAbility
.
Problems? Contact Clifford Racz, National AgrAbility Project, racz@purdue.edu