July 2015
National AgrAbility Project News
Register now for the Arthritis, AgrAbility, and Rural Health Conference, August 24-27 in Knoxville, Tennessee. More
AgrAbility Webinar Series: Osteoarthritis and Farm Youth: An Ounce of Prevention is Worth a Pound of Cure, Tuesday, July 28, 2015, 3:00 p.m. EDT. More
AgrAbility All-Staff Call/Web Meeting, July 30 at 3:00 p.m. EDT. Special presentatoin from AbleData. Look for details coming soon.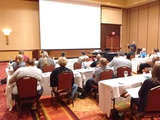 Chuck Baldwin, NAP's special populations outreach coordinator, attended the ISASH certificate training course on agricultural safety and health in Normal, IL, June 24-27. More


Generating wind speeds of up to 300 mph, the Feed Bunk Blower is designed to clean out of any-shaped bunk either snow in winter, rain water in summer, or wet feed in all seasons. Powered by the tractor's PTO, the attachment consists of a blower unit at the end of an arm that extends over then down into the bunk. More
Click here for the schedule of upcoming Community of Interest and Standing Committee call information.
State and Regional AgrAbility Project News
California
CalAgrAbility Staff collaborated with Migrant Education, Clinica Tepati, and Yolo County Children's Alliance to lead three "Get Moving: Arthritis Exercise" workshops. More
CalAgrA staffed a health fair at the Davis Migrant Center where families learned about CalAgrA's services and at least one attendee with pain and stiffness in his hands and elbows became a consumer. More
The Arthritis Walk at the Capitol gathered hundreds of participants from all walks of life. CalAgrAbility had a booth showcasing ergonomic gardening tools. More
CalAgrAbility staff led a movement workshop at the Native American conference in Chico, CA, for over 100 attendees. More
CalAgrAbility mass e-mailed a Research News Alert showcasing AT that farmers have designed from metal to help farm with ease. It featured two of CalAgrAbility's consumers.
CalAgrA continues to Tweet. Follow us at https://twitter.com/calagrability.
Colorado
Jim Craig attended the RESNA Annual Conference where he expanded his knowledge of assistive technologies by taking the Fundamentals of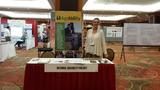 Assistive Technology pre-conference course.
Candy Leathers assisted the National AgrAbility Project by setting up and manning the NAP booth at the RESNA national Conference.
Indiana
Blue Yonder Organic Farm conducted a week-long training called Operation Groundwork for veterans interested in farming. More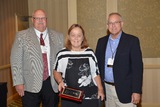 Linda Tarr accepted the public service award from Indiana Rural Health Association for Indiana AgrAbility.
Steve Swain, rural rehabilitation specialist with Indiana AgrAbility, along with Wade Wingler, director of the Indiana technology project INDATA, presented an Assistive Technology 101 session in Mitchell, Indiana at the Southern Indiana Center for Independent Living (SICIL). More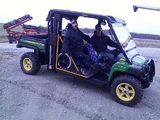 Indiana AgrAbility, Indiana FFA, and Dupont Pioneer sponsor the Bridging Horizons Community Service Contest. This year, seven excellent entries were submitted. More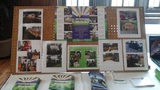 Indiana AgrAbility participated in the FFA Showcase at the 2015 Indiana FFA Convention with a display showing the entries to the Bridging Horizons Community Service Contest. More
June 2- Amber Wolfe taped an episode of "Arthritis Answers" for the Hamilton Co., Indiana TV station. The topic of the show was gardening and arthritis tools.
June 16- Amber Wolfe served as a judge at the Indiana FFA State Convention, and was able to talk with the youth executive board (32 members) about AgrAbility.
Kansas
Kansas AgrAbility staff participated in, and made a short presentation at, a farmer veteran USDA Risk Management education conference June 26-27 in Kansas City, MO. The conference was hosted by the Farmer Veteran Coalition and was attended by 20 veterans from Colorado, Kansas, Missouri, and Nebraska.
Kentucky
KY AgrAbility, along with KY Vocational Rehabilitation and UK's Human Development Institute, held the 12th Annual Summer Assistive Technology Workshop on June 17th and 18th. More
The summer is county fair time and AgrAbility will be attending many of the fairs in the area. AgrAbility will also be in several other counties for their safety days and farm tours.
Kentucky AgrAbility will be presenting at the Association for Driver Rehabilitation Specialists Annual Conference. More
Maine
Maine AgrAbility attended the Maine Migrant Health Council meeting this month to share resources on adaptive tools, safety & health reminders, work modification, and bilingual resources. Many networks were represented that work with the migrant work populations in the blueberry industry.
Staff combined efforts this month with a John Deere dealer, OT, PT, and mowing industry representatives, to brainstorm adaptive mowing equipment for an AgrAbility client.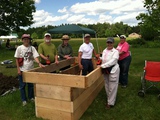 AgrAbility presented a workshop at the Maine Farm & Homestead Day on 'Gardening Forever' and accessible gardening design. The group built a few examples of raised and accessible garden beds on the fairgrounds for future demonstration talks. http://umaine.edu/agrability/2015/06/15/alternative-gardens-can-help-make-growing-more-accessible/
Maine AgrAbility received a generous donation from Allagash Brewing. An excellent story of how farm and health and safety impact the economics of a community.
Michigan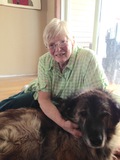 "It was harder to get rid of my goats than it was to get rid of my leg," said Lois Olson. A farmer, veteran, and amputee, Olson recently penned a book entitled "A Leg to Stand On," published by Zondervan Publishing. More
Michigan AgrAbility met with assistive technology specialists at Disability Advocates of Kent County to promote awareness of agriculture as a good employment option for people with disabilities and to explore ways the two organizations can work together.
Missouri
Lincoln University Cooperative Extension staff members, University of Missouri Extension AgrAbility staff, and Brain Injury Association of Missouri worked together to provide assistance with onsite farmstead assessments to small farmers and ranchers of Missouri. More
Missouri AgrAbility staff members conducted three diverse and unique AgrAbility trainings for veteran farmers. More
Kayla Funkenbusch, undergraduate intern with the Missouri AgrAbility Project, and Karen Funkenbusch, co-presented three AgrAbility posters during the 2015 International Society for Agricultural Safety and Health (ISASH) conference, June 21 - 24 in Normal, IL. More
University of Missouri-Kansas City student pharmacists will present an educational seminar for a Missouri AgrAbility partner, Brain Injury Association of Missouri, support group in St. Louis on July 15.
Five Missouri AgrAbility Project farmers are scheduled for onsite farmstead medication assessments to be provided through Pharm to Farm, an initiative led by Kelly Cochran, PharmD, BCPS, and UMKC student pharmacists. More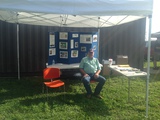 The University of Missouri, in collaboration with Lincoln University Cooperative Extension, and the Brain Injury Association of Missouri, was present on June 20, 2015, at the Andy Dalton Day at the Range and Outdoor Adventure Fair. More
Thanks to a great effort from Kayla Funkenbusch, AgrAbility intern, and Joseph Brajdich, farm worksite evaluator, coordinator, assistive technology services, MO AgrAbility now has "AgrAbility Kits." More
Joseph Brajdich participated in the webinar hosted by Georgia AgrAbility called "Assistive Technology Solutions to Reduce Slips, Trips, and Falls" that showcased low-tech solutions for farmers with disabilities. More
During the early part of 2015, MO AgrAbility staff worked with a wonderful beef farmer from east-central Missouri who has rheumatoid arthritis. Read the heartwarming letter he wrote! More
North Carolina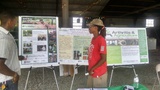 North Carolina AgrAbility participated in the 14th Annual Small Farms Field Day at North Carolina A&T State University. More
A North Carolina AgrAbility former graduate student launched a company based upon knowledge gained from his AgrAbility Project paper. More
Nebraska
Rod Peterson and Emily Freudenburg, rural rehab specialists, presented information about Nebraska AgrAbility at the stroke support group in West Point, NE. It was a great learning experience and potential referral source for the project.
Emily Freudenburg attended the Sandhills Ranch Expo, learning more about the cattle equipment and other possible AT. Networking with vendors and visiting with past clients added to the day.
Rod and Emily took a class on Medicaid for CEU's this month to learn more about how the program can assist AgrAbility clients and their families - adding another resource to keep farmers and ranchers in their profession.
Ohio
Ohio AgrAbility marketing coordinator Andrea Gorzitze is still looking for some interested people to join the AgrAbility video group. More
Pennsylvania
Pennsylvania AgrAbility staff, from both Penn State and United Cerebral Palsy of Central Pennsylvania, met with the Pennsylvania Secretary of Agriculture and the Director of the Office of Vocational Rehabilitation to strengthen collaboration and raise awareness. More
Tennessee
TN AgrAbility is happy to report they are making progress with veterans' affairs. TNAP staff presented AgrAbility and the Farmer Veteran Coalition/Homegrown by Heroes label across TN at five meetings in June at veteran county service officer (VSO) regional training sessions. More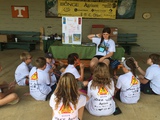 TNAP staff promoted the Progressive Agriculture Foundation celebrating 20 years since the safety day camps began, with Safety and Disability Awareness classes during June at UT/TSU 4-H camp to over 2000 4-H'ers. Staff spread the word about AgrAbility Services and future safety prevention.
Charley Jordan, 26 year active-duty soldier and veteran farmer, of Circle J Ranch in Woodlawn, TN was interviewed by Farmer Veteran Coalition. He is the first TN farmer to use the Homegrown by Heroes label to promote his Longhorn cattle.
http://www.tnbeef.net/Cattle.html
TNAP staff set up the TN AgrAbility display at the Fruits of the Backyard field day during June.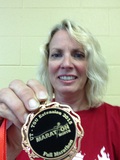 TNAP staff are busy helping plan for the Arthritis, AgrAbility, and Rural Health Conference. They are looking forward to hosting it in Knoxville, TN August 24-27, 2015.
TNAP staff Joetta T. White reached the finish line in the first May Marathon Month developed by the UT TSU Extension's Healthy Lifestyles team. More
Utah
Rhonda Miller, Anne Brown-Reither, and Michael Pate, presented the poster Assistive Technology for Farming with an Amputation at the International Society for Agricultural Safety and Health (ISASH) annual conference June 21-24 in Normal, Illinois. More
AgrAbility of Utah was one of the programs highlighted on Utah Public Radio's Access Utah. "Doing Good in Our Communities" aired June 24 and discussed individuals and nonprofit organizations that address a variety of needs throughout the state.
Virginia
AgrAbility Virginia will be partnering with the Murphy Deming College of Health Sciences in Fishersville, Virginia, as part of the practicum component of the college's physical and occupational therapies PhD. programs. More
Wisconsin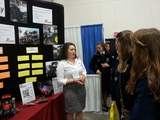 This June, AgrAbility of Wisconsin's interns, Kenzie and Abi, had the opportunity to connect with over 3,000 FFA members, advisors, and supporters, at the 86th annual WI FFA Convention Career Fair. More

West Virginia
As part of its veteran and minority agriculture program efforts, WV AgrAbility staff members from WV State University (WVSU)Extension Service are working on the high tunnel construction project at the National Guard Armory in Welch, WV. More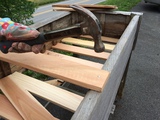 The West Virginia Assistive Technology System (WVATS), a West Virginia AgrAbility partner, renovated old raised garden beds for its agricultural demonstration project outside of the Center for Excellence in Disabilities building at West Virginia University in Morgantown, WV. More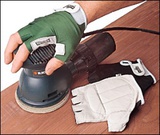 During the monthly "Lunch and Learn" program at the Tucker County Senior Center, WV AgrAbility staff member Inetta Fluharty provided a training class and assistive technology demonstration to 58 senior citizens on "Gardening As We Age - How Can AgrAbility Assist?". More
During a farm safety day camp in north central West Virginia, WV AgrAbility staff Tom Stockdale spoke to 252 fifth grade students at the Taylor County Middle School. More
Attended by WV AgrAbility staff member, Inetta Fluharty, the RESNA (Rehabilitation Engineering and Assistive Technology Society of North America) Conference was held in Denver, Colorado, on June 11-14, 2015. More
The annual ISASH (International Society for Agricultural Safety and Health) Conference was held in Normal, Illinois, on June 21-24, 2015. ISASH member and WV AgrAbility staff member, Inetta Fluharty, attended the four-day event, which included training for the agricultural safety and health community. More
WV AgrAbility staff member, Inetta Fluharty, attended the ISASH Certificate Course held June 24-27, 2015. More
Staff Changes
California
CalAgrAbility is excited to welcome Cody Thao to the team. He is a UC Davis graduate and is multilingual in English, Hmong, and Spanish. Cody will be working on newsletters, PSAs, arthritis and farming classes, outreach, client intake, correspondence, and record-keeping.
Missouri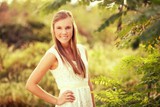 Please welcome Kayla Funkenbusch who will be an upcoming freshman majoring in health sciences coupled with plant sciences at the University of Kansas, where she will also be a student athlete. This summer she is interning with the Missouri AgrAbility Program and taking classes at the University of Missouri. She intends to pursue a career in the field of health sciences to help farms around the world have a safer and more effective enterprise. Growing up, she has been a part of health, safety, and wellness programs by participating at county fairs, showing at the Missouri State Fair, and attending AgrAbility, ISASH, and ASABE conferences.
AgrAbility in the News
Click here for news stories featuring AgrAbility projects.
Meeting needs: AgrAbility aids farmers with disabilities
Grower overcomes health problems, continues harvest
AgrAbility helps disabled farmers/ranchers get back to work
Helping disabled vets get into farming
Michigan AgrAbility: Keeping Farm Workers Productive
Amputee Farmers Struggle With Available Prosthetics
Nebraska AgrAbility helps ease the pain
Farmers market vendor struggles with arthritis
AgrAbility of Wisconsin Newsletter
Tips for farmers and ranchers with arthritis
Georgia's AgrAbility Farm Taking Shape in South Georgia
Safety on the Farm
Freedom & Food, Missouri veterans continue to serve their country on the farm
Alternative gardens can help make growing more accessible
AgrAbility; a Resource for MSU Extension educators
Nebraska AgrAbility helping farmers and ranchers across the state
Arthritis, Agriculture and You
UAPB Hosts AgrAbility Workshop for Farmers with Disabilities
Other News
Click here for other news of interest to AgrAbility staff members.
Impacts of Farm Tractor Safety Training for Youth and Adults in Southern Maine
Organic Agriculture is More Profitable for Farmers, Study Finds
Farmers markets near you, a USDA tool
Conservation assistance is a click away
Millions Available to Help Connect Retiring Landowners with New Farmers
Upcoming Events
Click here for professional development events related to AgrAbility
.
Problems? Contact Clifford Racz, National AgrAbility Project, racz@purdue.edu