February 2018
National AgrAbility Project News
It looks like a great crowd for the 2018 AgrAbility NTW!  Ninety speakers will share their experiences and expertise; seventy farmers will join us through generous gifts that allow each to receive financial assistance to attend; twenty SRAPs will have team members in attendance; and one-hundred percent of attendees will have a great opportunity to network, add to their toolboxes, and go home with increased energy for the work they do!
If you have not registered, please Click Here to do so as soon as possible.

The Conference Hotel is the Westin Portland Harborview Hotel 157 High Street Portland, ME 04101.  Although our room block has closed, rooms remain available.  Click here to reserve your room.

Getting Ready to Go! …. Click here for your checklist
Save the date for a webinar on updates to the AgrAbility demographic data collection process: Wednesday, April 18 at 1:00 p.m. EDT. Look for details coming by email.
The NAP has just completed a mailing to every county Extension office in the U.S. Now is a great time to make contact with Extension personnel in your state. More
The NAP recently added to its website 32 fact sheets from Ohio AgrAbility at http://www.agrability.org/resources/disability-and-agriculture/#ohio. The topic areas include farm family resources, physical limitations, health-related conditions, and injury prevention. Thank you Ohio AgrAbility for sharing your work.
The NAP encourages all SRAPs to review the publication by Carla Wilhite and Linda Jaco linked here: Agriculture for Life: Health Promotion and Successful Farming and Ranching for Ag Families.
This year's Virtual NTW had a record attendance of 274 for all the webinars combined. Check out the archives at www.agrability.org/online-training/virtualntw.
The archive of the February 7 all-staff meeting of is available at
www.agrability.org/extranet/staff-resources along with the PowerPoint
presentations and the VR-related documents that Steve Etheridge shared.
Linda Tarr represented the NAP at the American Farm Bureau Federation Annual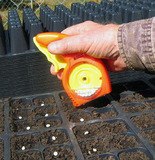 Convention in Nashville, TN. More
Toolbox Spotlight: Spring is coming, and that means planting time for produce growers and gardeners. The trigger-operated SowEZ Hand-Held Seeder is used by home gardeners and commercial growers alike for starting plants in seed trays, soil blocks, raised beds, etc., and/or spot planting in fields.
State and Regional AgrAbility Project News
California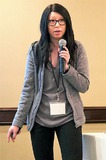 California AgrAbility staff attended and presented at the National Farmers Union Women's Conference in San Diego, California. More
California AgrAbility participated in the Virtual National Training Workshop. More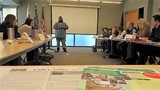 California AgrAbility joined the RISE Collaborative meeting in Esparto, California. More
CalAgrAbility was invited to participate in the planning of the 5th Annual Promotores Conference in Yolo. Staff have been taking an active role in planning and coordinating this cherished event in the community. More
CalAgrAbility's mass email of the Quarterly was sent out in January. This Quarterly featured a Spotlight on visual impairments and assistive devices. More
Colorado
The Colorado AgrAbility project was invited to present on the safety needs of disabled farmers and ranchers to a group of Colorado first responders. Staff provided two hours of training to 47 firefighters in rural Colorado.

The Denver Botanical Garden is teaching a veterans and agriculture class. Jim Craig of the Colorado AgrAbility project presented a full day's class on AgrAbility 101, farm safety and saving time and money avoiding accidents, and business planning preparation for meeting with an ag lender.
Georgia
Georgia and Texas A&M staffs are joining forces on a new three-year grant project to help veterans understand food safety. More
Illinois
Illinois' AgrAbility Program has been actively working to facilitate new ways to connect with their 80+ ambassadors through their new communication strategy developed for 2018. More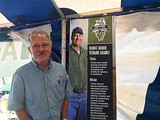 Veteran Outreach Coordinator Steve Beasley, who serves on the advisory committee for the Illinois Farmer Veterans Alliance, will be attending the quarterly Illinois Farm Bureau veteran meeting ... More
Indiana
Sean Tormoehlen, Indiana AgrAbility assistant and Purdue graduate student, represented Indiana AgrAbility at the 2018 Illiana Vegetable Growers Symposium at Tebol's Restaurant in Schererville, Indiana. More
Indiana AgrAbility staff and consultants staffed a display at the 2018 Fort Wayne Farm Show in the War Memorial Coliseum in Fort Wayne, Indiana. More
Linda Tarr had a booth at the Indiana Beef Cattlemen Association annual convention held in Indianapolis and participated in the Virtual NTW events.
Kansas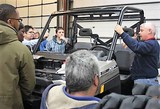 Kansas AgrAbility held a joint staff meeting with Assistive Technology Access Site personnel at Straub's Power Sports in Salina to see and learn about the new Polaris Rangers... More
Kansas AgrAbility set up an educational exhibit at the Kansas Commodity Classic that was attended by 300+ Kansas farmers and farm leaders, including U.S. Senators Jerry Moran and Pat Roberts, who both stopped by the exhibit to talk about AgrAbility and its benefit to farmers across the country.
Kentucky
January was a cold and bitter month. Mike Lewis attended and presented at the Maine Organic Farmer and Gardeners Association meeting. More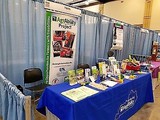 Linda Bokros chose events closer to home. In early January, KY AgrAbility had an exhibit booth at the KY Cattlemen Conference in Lexington, KY. The following week was the 2018 Southern Sustainable Agriculture Working Group in Chattanooga, TN. More
KY AgrAbility has one of their biggest events coming up in February. The National Farm Machinery Show is being held in Louisville February 14 through 17 at the Fair and Expo Center. More
March will see the staff and their partners attending the AgrAbility National Training Workshop in Portland, ME. Clients and potential clients have both expressed interest in attending event.

On April 19-21, the staff will be attending the American Occupational Therapy Association Conference and Expo in Salt Lake City, UT. More
Maine
Maine AgrAbility staff and three advisory council members shared the three-day schedule providing coverage at the AgrAbility exhibit at the Annual Agricultural Trades show in Augusta. More
Maine AgrAbility shared program information with over 100 growers at the two-day Maine Potato Conference in Caribou.
Maine AgrAbility attended the 2018 Grow Maine Green Expo on January 24, the annual meeting for the Maine Landscape and Nursery Association and the Maine Arborist Association.
Richard Brzozowski and Lani Carlson have just completed a fact sheet titled, "Why High Tunnel Growing in Maine Might Be a Suitable Enterprise for Persons with Disabilities". More
Ellen Gibson and Lani Carlson presented Maine AgrAbility information to about 65 people at the January 31, 2018, Slow Money Maine gathering. This presentation will be discussed at the NTW as "Slow Money Maine: A New Approach to Ag Funding."
Michigan
In December, Michigan AgrAbility was on the road at some of Michigan's agricultural conferences, including the Great Lakes Fruit and Vegetable Expo, DFA meetings, and with Michigan dairy farmers, sharing the news about AgrAbility services.
Michigan AgrAbility advertised the web conference on disability in agriculture:2018 AgrAbility Virtual National Training Workshop. One of the Michigan AgrAbility staff presented "Beekeeping Assistive Technology". More
MI AgrAbility sent a Facebook blast to let their agricultural community know that there are monetary resources available to the tune of $220,000! More
Michigan AgrAbility presented an engineering project to the MSU Mechanical Engineering Department for senior students in Mechanical Engineering class 481 to solve as their capstone project. More
Missouri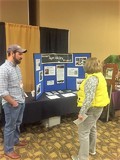 Lincoln University hosted an AgrAbility booth at the Great Plains Growers Conference in St. Joseph, MO. More
Missouri AgrAbility, in collaboration with Missouri's USDA Farm Service Agency, hosted a one-day Understanding the ABCs of USDA FSA Programs workshop. More
Three rehab tech/engineering consults (onsite farmstead assessments) with Missouri Division of Vocational Rehabilitation took place with vocational rehabilitation counselors and Missouri AgrAbility staff jointly assisting AgrAbility clients.
Kelly Cochran, PharmD, BCPS, a Missouri AgrAbility collaborator, co-authored an American College of Clinical Pharmacy white paper titled: Providing Comprehensive Medication Management in Telehealth. More
The Missouri AgrAbility Project has been highlighted by Maureen Cunningham, with the Brain Injury Association of Missouri, at marketing and networking meetings, including the Missouri Association of Rehabilitation Facilities, Brain Injury Association Affiliate Chats, and professional development trainings for school personnel. More
North Carolina
NC Assistive Technology Program Director Tammy Koger represented NC AgrAbility Partnership at the "Bridging the Informational Resources Gap: Connecting Farmers, Ranchers and Veteran Farmers to USDA Programs" on January 10-11 at Wrightsville Beach, NC. More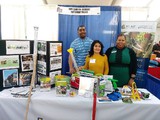 NC AgrAbility Partnership staffed a booth at the 2018 Southern Farm Show in Raleigh, NC, January 31 - February 2. More
Nebraska
A Nebraska AgrAbility client, whose case was recently closed, was featured on the front page of the Omaha World Herald. See Kyle Lammer's story and video here, as well as information about P.I. Aaron Yoder's successful grant award for farm safety. More
Keeping ties with a local veterans' group in Northeast Nebraska, staff discussed how to help the homeless population this winter with cold temperatures. More
Staff attended the ATP ReUse meeting. More
Nebraska AgrAbility attended the Farm Bureau Young Farmers & Ranchers Conference in Omaha to spread the word about AgrAbility and provide ATV safety education.
Staff joined the FSA Beginning Farmers meeting online. They talked about some new beginning farmer programs that may be in the works and some potential farmer events to attend.
The NE AgrAbility Annual Advisory Board Meeting was held on the last day of the month, with 12 board members, two students, and six staff members in attendance. More
Nebraska AgrAbility staff attended the Virtual NTW, which made them even more excited about the NTW.
Ohio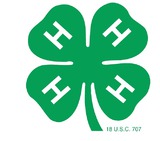 Ohio AgrAbility Project (OAP) staff collaborated with educators from Ohio State University Extension (OSUE) and presented "Accommodating Differently-abled Youth at Your County Fair" at the Ohio Fair Managers Conference January 6. More
Pennsylvania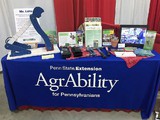 Staff represented AgrAbility PA at the 2018 Keystone Farm Show, the largest commercial farm equipment and service provider trade show in Pennsylvania. More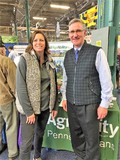 AgrAbility PA staff had a great opportunity to take part in the 102nd Pennsylvania Farm Show, which is the largest indoor agricultural exposition in the country. More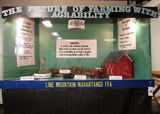 An FFA chapter put on a display highlighting AgrAbility at the Pennsylvania Farm Show! They placed 3rd in the state display competition! More
Tennessee
Tennessee has had cold winter months and bad weather, but LOTS of opportunities to spread word about AgrAbility at meetings and conferences.
Tennessee AgrAbility was visible at several conferences, including: More
TNAP staff are looking forward to the NTW in Maine!
Texas
Texas AgrAbility, in partnership with the Battleground to Breaking Ground Entrepreneurial Training Project, will host a workshop and farm tour on February 16 and 17 in the Corpus Christi area. More
Utah
AgrAbility of Utah staffed a booth at the 2018 FUSION Ag Conference January 25-27 in St. George, Utah. More
Wisconsin
AgrAbility of Wisconsin staff attended the 40th annual Midwest Farm Show held in La Crosse, Wisconsin. The event brings in around 7,000 farmers from across Wisconsin and Minnesota. More
AgrAbility of Wisconsin and Organic Valley are pleased to announce the 2018 AgrAbility of Wisconsin Summit, set for March 13, at Organic Valley's new Cashton location. More
Staff Changes and Recognition
Georgia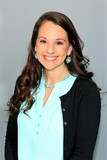 Erin Nessmith has been named to the advisory board of Farm Again/AgrAbility in Georgia. Nessmith is the young farmer coordinator for the Georgia Farm Bureau. She is a former FFA member and state FFA officer in Florida. Erin earned her degrees in agriculture communications, education, and leadership from the University of Florida. She has taught middle school agriculture education and later taught and advised students at the University of Florida. Erin brings a wealth of experience and skills to our advisory board.
AgrAbility in the News
Click here for news stories featuring AgrAbility projects.
Take care of your farm so it takes care of you
Dr. Dee Jepsen - In Ohio Country Today
Farm tour, agricultural workshop slated Feb. 16-17 in Corpus Christi, Robstown
Peach Production Meeting set for Jan. 30
Workshop helps beginning farmers, ranchers, military veterans understand ABCs of USDA
AgrAbility workshop set for Colorado
Fort Wayne Farm Show 2018 attracts enormous crowds
Free AgrAbility workshop to be held in Craig
Program available to learn about state, federal resources
Colorado AgrAbility helping farmers with limitations
AgrAbility workshop in Mancos to address problems of aging
Battleground to Breaking Ground Entrepreneurial Training project accepting applications
Western Farm Show's Health and Safety Roundup offers visitors free skin cancer screenings
Avoiding tragedy on the farm: UNMC professor receives $100,000 grant to update safety resources
Ohio AgrAbility in Action: Replacing Grain Bin Ladders with Stairs
Other News
Click here for other news of interest to AgrAbility staff members.
NIFA announces support for (1890) agricultural facilities
Support for women & minorities in STEM
Navajos get support for backyard gardens
FSA: A vital source of farm assistance
A guide to growing a farm with federal loans
How gardeners can dig for health, not injury
Funding available for organic ag programs
Pingree, Perdue discuss veteran farmer programs
Perdue introduces interactive website for farmers
Farm inspires community to work together
Fastline.com releases price comparison tool
Upcoming Events
Click here for professional development events related to AgrAbility
.
Problems? Contact Chuck Baldwin, National AgrAbility Project, baldwi19@purdue.edu